Jelgava and Jelgava region are very close to Riga (in 42 km). The most famous local historical monument – Jelgava Castle. Also in the region are a lot of beautiful churches. In addition, Jelgava region provide opportunities for various activities. You can visit ice hall and bowling, and also try parachuting, which offers Jelgava airport.
Extra information
Torist information center: Pasta 37, Phone: +371 63 022 751, ric@jrp.lv
How to reach Jelgava:
By train Riga-Jelgava, every hour. Travel time - 50 min. Schedule on railway website.
By bus every hour - schedule on bus station website.
By minibus - every 15-20 minutes.
By car - travel time: 40-50 minutes.
The castle was built in 1690-1772, projected by famous architect Rastrelli as a winter residence of Duke of Kurzeme Ernst Johan Biron. Now here is situated University of Agriculture, museum and the tomb of the Kettler and Biron dynasty, which is opened to visitors.
Hotels
Hotels, guest houses, apartments and other accommodation options in Jelgava.
During the excursion you can see how ceramic ware is made as well as try to make something yourself. Here also is a shop where you can buy clay for molding and ceramic souvenirs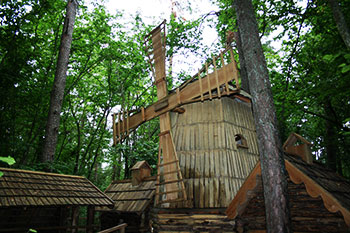 In park grow rare plants and dwell endangered species. But mostly Tervete is famous for being "inhabited" by heroes of Latvian folktales. In Dwarf Forest and Fairytale forest you can meet dwarfs and Spriditis (famous Latvian tales heroe) while in Witch forest drink Witch tea and grind flour on the Devil mill.
Ice Sculpture Festival
Annual ice sculptures festival takes place in Jelgava, in the beginning of February. Here are organized concerts, theatre performances, and the main event – ice sculptures exhibition. This sculptures are made during the festival by artist from different countries.
In Jelgava ice hall apart from the rink are gym, sauna, café and a hotel.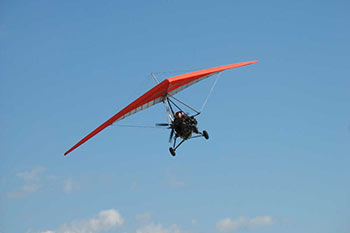 On the Jelgava airfield, from March to October is possible to make a parachute jump. While aviation sport club "Rafaero" provide an opportunity to a ride on a hang-glider.