Apart from famous Jurmala, which is located slightly to the south from Riga, there is another seacoast, with the same sandy beaches, called Vidzeme Seaside. It spread to the north of Riga up to the Estonian borders. Here are located several towns, from Riga: Saulkrasti, Salacgriva, Ainazi and, a little bit aside, – Limbazi.
Extra information
Tourist information centers: Saulkrasti: Ainazu iela 10, Phone: +371 67 952 641,tic@saulkrasti.lv
Salacgriva: Rigas 10a, Tел: +371 64 041 254, saltic@latnet.lv
Limbazi: Burtnieku 5, Phone:: +371 64 070 608, +371 28 359 057, limbtic@apollo.lv
Ainazi: Valdemara 50, Phone:. +371 64 043 241, ainazutic@inbox.lv
How to reach:
By train (every 45-50 minutes) or by bus (every hour). Travel time: 1 hour.
Limbazi, Salacgriva and Ainazi also are reachable by bus. Bus departure is regular. The road takes 2 h 20 min.
By car. To Saulkrasti – 45 min, to Limbazi – 1 h 15 min, to Salacgriva – 1 h 20 min, to Ainazi – 1 h 30 min.
Saulkrasti
Saulkrasti, as well as Jurmala, was formed as summer resort for those who live in Riga. But unlike to Jurmala, in Saulkrasti depth starts just a few meters from the shore. In addition, beaches here are not so crowded, as in Jurmala.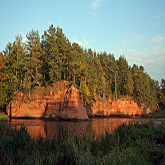 Salacgriva
Salacgriva is famous for its fishery, the biggest in Latvia coastal meadows and the only Biosphere nature reserve in the country. Interesting to visit the town in early July, when here is traditionally celebrated Fisherman's day and also in the middle of July, when here is held a Positivus Festival – the biggest open-air festival in Baltic.
Limbazi
The old town that once was a member of northern-German trading cities – "The Hanseatic League". Here is located a stone castle Lemzal (1223). Limbazi is often called "The cod capital" as here is highly-developed fishery.
Ainazi
In 19th century Ainazi was a maritime center in Latvia. Today you can visit here Ainazi sea school museum (the first marine school in Latvia) and biosphere nature reserve.
Hotels
Hotels, guest houses, apartments and other accommodation options in Ainazi
Hotels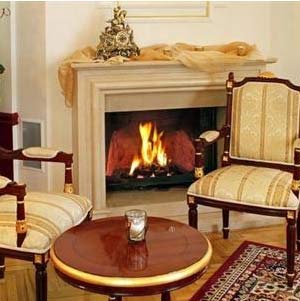 Hotels, guest houses, apartments and other accommodation options in Limbazi
Hotels
Hotels, guest houses, apartments and other accommodation options in Saulkrasti
Hotels
Hotels, guest houses, apartments and other accommodation options in Salacgriva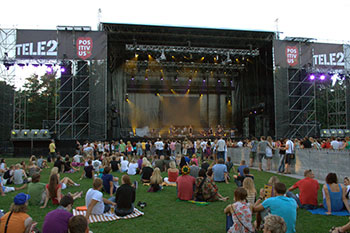 If the older generation people go to Jurmala because of festivals like "New Wave" and KVN, among the young hipster generation is more popular the largest in Latvia open-air festival – "Positivus". It takes place in the middle of July and lasts for 3 days. As headliners, here are invited the most topical and trendy European groups. You can stay in a tent camp or in a hotel nearby, which better to book in advance.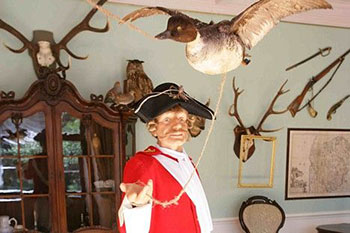 Few people know that famous Baron Munchausen, or actually his prototype, lived on the site of present-day Latvia, in town Dunte close to Saulkrasti. Today here is a museum where are provided a "convincing evidences" of Munchausen's feats. Next to the museum are also park and a hotel.
Open-air jazz festival annually takes place in in Saulkrasti, in late July. Here are both famous and young musicians. Apart from the concert, you can also visit an educational camp, where experienced musicians will teach you jazz arts.
The White Dune
The nature monument – must-see in Saulkrasti. White dune formed 405-350 million years ago, its height – 18 meters. On the top is built a viewing platform, specially for tourists, from which opens a breathtaking view on the sea.
The Randu Meadows
The Randu Meadows is a nature reserve. Here you can see 37 endangered plants species as well as watch birds from the observation tower.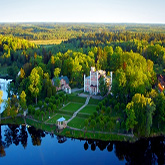 Manor, which was built in 19th century, preserved very well to the present day. It has splendid architectural ensemble, elegant façade and is surrounded by a beautiful park with bird garden and old carousel, which you can ride. Inside the manor is a hotel.