Birshtonas is one of the oldest Lithuanian resorts. Is located in the heart of Lithuania, in a bend of the Neman river. This is a spa resort – here as a main medical factor are used natural mineral water and dirt from the local moors. In the city are several spa-centers and sanatoriums where you can get complex and qualified health treatment.
Moreover, the resort is great for various activities – here are bicycle routs, bike rents, tennis courts, is well-developed river tourism and are ski tracks.
Birstonas map
View Larger Map
Extra information
Tourist information center: Ул. Б. Сруогос 4, Phone: +370 319 65 740, info@visitbirstonas.lt
How to reach
By bus from Vilnius. Travel time - 1 h 50 min. Bus schedule.

By car. Travel time: from Vilnius - 1h 20min, from Riga - 3h 50min, from Minsk - 3h 30min.

<!--

google_ad_client = "ca-pub-1105019938261223";

/* Баннер 728х90 посередине страницы */

google_ad_slot = "8234982951";

google_ad_width = 728;

google_ad_height = 90;

//-->
Regional park of Neman
This is one of the biggest Lithuanian parks and a perfect place for rest. You can enjoy its beauty and natural monuments, wandering around or riding a bicycle that you can rent right in the park.
Hotels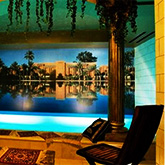 Hotels, guest houses, apartments and other accommodation options in Birstonas.
Museum of Sacred Art
The museum was recently opened (in 2000, but it already has quite big collection of religious art. Here you can see sacral art, textiles, sculpture, folk art and items for religious rituals.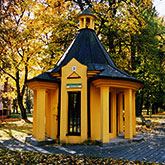 Mineral water springs
Buvet is a free spring of mineral water. In Birshtonas are two Buvets – in the Vitautas park and in sanatorium "Tulpe".
Skiing track
Skiing tracks of Birshtonas is on the hill with height 40 m. The track is opened in winter season; the length of the downhill is 160 m.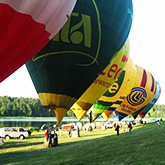 You can fly over Birshtonas on a paraglider or in a balloon. During the paragliding are made free photos and recordings.
Bicycle Touring
In Birshtonas are several bicycle routs, one of them – 15 km passes through the Zhverinchyussky forest. On the both sides there are playgrounds and Sport & Rest areas, as well as camps.