​Auto5 is a car rental company with more than 20 years of experience in the car rental industry in Latvia.
The company car rental office is located both in Riga Airport and in the city centre at the very old city of HTL Avalon.
Auto5 rental car delivery and pick-up service gives customers the opportunity to save time and receive quality service from our car rental company.
Auto5 is a car rental company with an active expansion plan, attracting more and more new partners abroad, working with car rental brokers and increasing the number of partners in Latvia.
Our commitment to the future is to maintain the best car rental rates and improve our customer service through an innovative feedback system from customers and their ratings and recommendations.
When you arrive

Please include your flight details at the time of booking so we have your car ready for you when you arrive. Once you clear baggage claim and customs in the terminal, exit the airport and turn right. Our office is a short 100 meters from the terminal.
Please identify yourself to the agent and he will assist you with your reservation. For additional info, please to call to us: +371 27 677 400.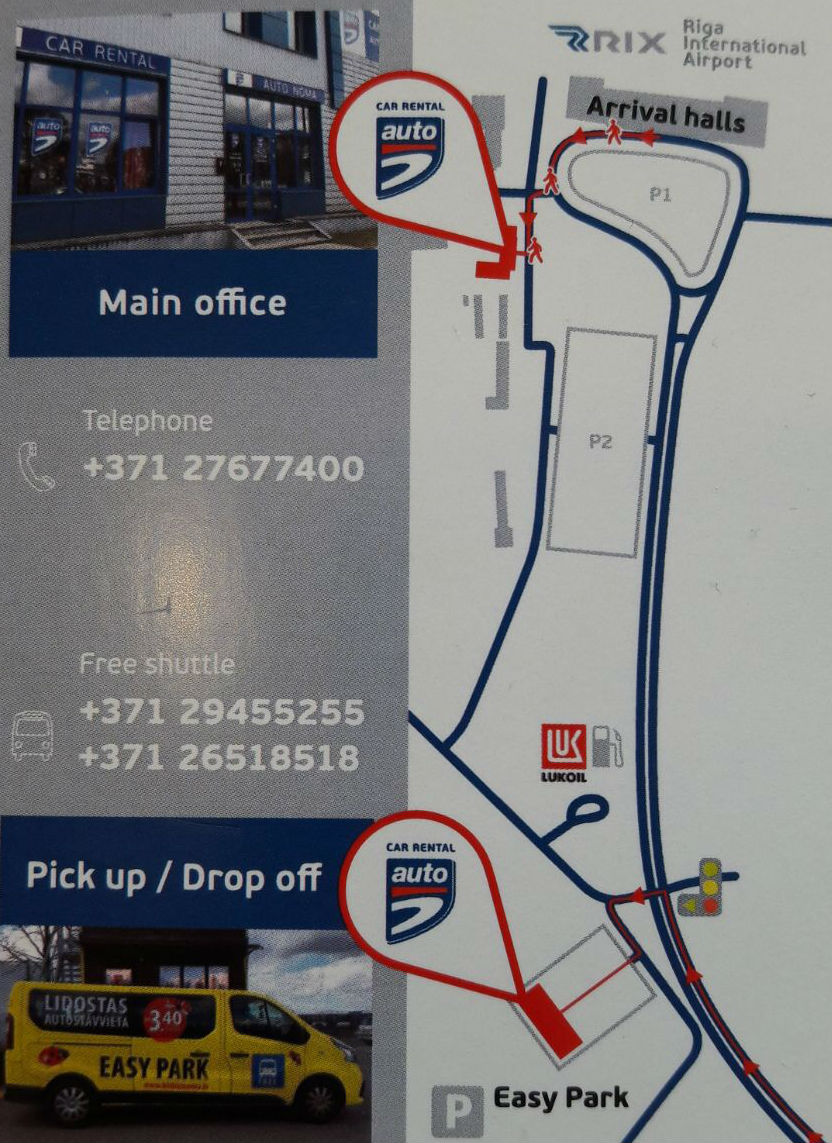 64 last month
72 last month
Contacts:
Address:
Tehnikas iela, 1
Tehnikas street, 1
Phone:
+371 67 207 710
+371 27 677 400
Email:
auto5@auto5.lv